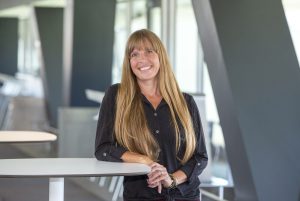 Patty Goedl, CPA (OH inactive), PhD
Professor, Accounting
University of Cincinnati, Clermont College
4200 Clermont College Drive
Batavia, OH 45103
513-515-0087
Patricia.Goedl@uc.edu
Dr. Patty Goedl is a Professor of Accounting at the University of Cincinnati, Clermont College. Patty is passionate about teaching excellence and the scholarship of teaching and learning. She has received numerous teaching honors, including but not limited to the Faculty Recognition Award: Excellence in Teaching, Faculty Recognition Award: Teaching Outside the Classroom, and the Dean's Excellence Award. She has as numerous publications and presentations related to the scholarship of teaching and learning. Additionally, she is the founding member of two successful educational conferences, the 3T: Teaching, Techniques and Technology Conference and the Ei3: Equity, Inclusion, Innovation, and Impact undergraduate student research conference.
In her free time, Patty enjoys meditation, nature, and animals. She lives on a five-acre horse farm where she maintains what could be called a small petting zoo. She enjoys spending time with her husband (Duane), two daughters (Kelly & Stephanie), and her granddaughter (Kinsley).
NOTE TO STUDENTS
I wrote this book for my students. In recent years, textbook costs, like everything else, have increased exponentially. I published this book as an Open Educational Resource, so students did not need to purchase yet another expensive textbook.  I hope you enjoy this video textbook.  It is my gift to you.