I appreciate the support of my family as well the the University of Cincinnati, Clermont College.
I also want to acknowledge Sharon Strickland.  She contributed content for the Check your understanding, Review questions, and Homework questions.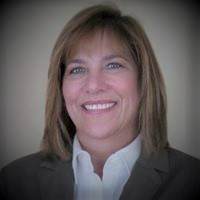 Sharon Strickland, MS Taxation
Academic and Professional 
I earned my Accounting and Taxation degrees from The University of Cincinnati.  I served the State of Ohio Department of Taxation as Audit and Tax Technical Training Manager. I currently teach and create course content related to Financial and Managerial Accounting, and Taxation of Individuals through The University of Cincinnati, Lindner School of Business and Clermont College, and Gateway Online as part of The Kentucky Community and Technical College System.  I have also taught accounting courses at The University of Dayton, Mount Saint Joseph University, and UC Blue Ash College.  I serve as Vice Chair of the Batavia Township Zoning Appeals Board and previously served on the Clermont County Chamber of Commerce's Agenda for the Future , on the Finance Committee of the Clermont County Senior Services, as a board member of the Clermont County Planning Commission, as Program Manager of Batavia Rotary, and as voting manager for the Clermont County Board of Elections.
Personal Biography 
I enjoy teaching, creating content, participating in and leading yoga classes, gardening, and hiking with my friends and pets.  I offer yoga classes at my privately owned studio, am in a Euchre Club, and am the founding member of Mt. Holly Book Club. I enjoy life with my husband, a mechanic and builder. We share our home with our two German Shepherds and litter of four cats.  My twin adult sons both work in the electrical industry where one is a mechanical engineer and the other a project manager.
Statement of Teaching Philosophy
My goal as an accounting teacher is to prepare students to meet the demands of the employment market for technically and ethically educated accounting professionals that possess the abilities to think critically and make rational decisions. Successful students will communicate effectively using the language of business to accurately apply essential accounting principles in a manner that reflects the values of responsibility and trust. Successful students will also possess an understanding of where the information is sourced, why the information is essential, and how the information is used. I best provide this education by effectively communicating expectations, providing clear, concise, and engaging information in multiple formats, using relative examples, accurately demonstrating application of principles through completion of exercises that reinforce specific learning objectives, providing ample opportunity for practice with feedback and refinement, and constantly being a model of ethics in action.